Dark Nazi POW Camp Past of Los Angeles Architectural Firm
Sure, the Cuningham Group of Culver City, CA-based architects may try to blow smoke in our direction with such slogans as "We exist to Uplift the Human Experience," but we know better.  Back in the Cuningham Group's past lies the depravities of Nazi Germany–a prisoner of war camp, complete with guard towers, barbed wire, fierce German Shepherds, and cold, barren barracks.
Before the Cuningham Group legal division sends me a cease and desist letter, let it be known that obviously this is sarcasm–you people are beautiful!  It's all a send up of the fact that Cuningham is located on the very location of Stalag 13, the fictional German prisoner of war camp featured in the 1960s TV comedy show Hogan's Heroes.  It's the old Desilu Culver City 40 acres backlot location.
40 Acres in the Mid-1960s
Today

The top photo is of the Desilu 40 Acres Backlot from the mid- to late-1960s.  The bottom photo is from Google Maps, 2017, relatively the same angle.
Palm Trees and Power Lines
Often during Hogan's Heroes you will see, in the background, some tell-tale palm trees that let you know that this is not Germany.  The best shot I could find is actually from a Mission Impossible episode that used the Stalag 13 set.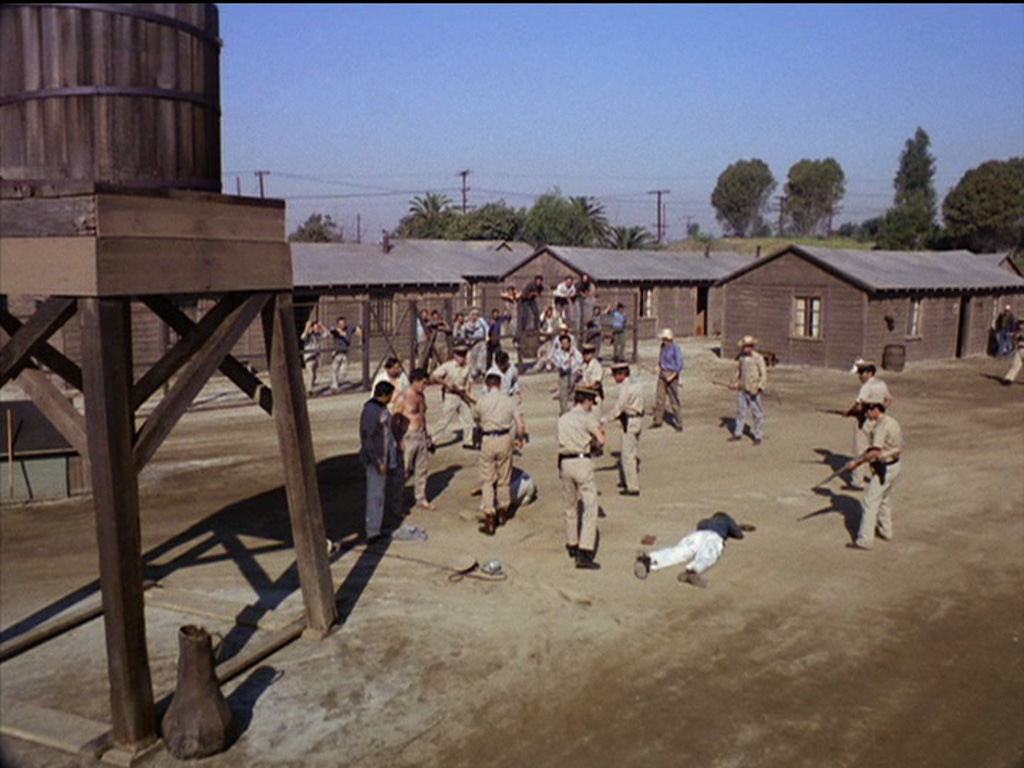 In the photo below, we are now in the distance and at ground level.  Those palm trees are still there.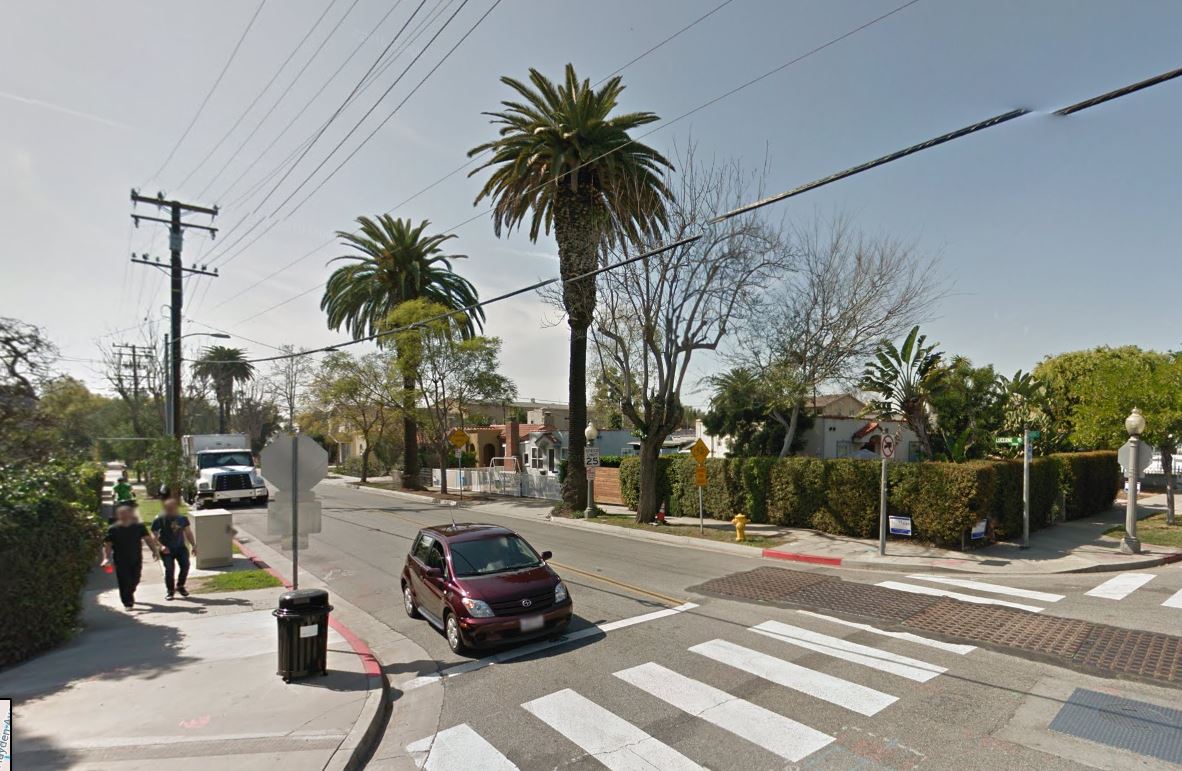 Houses in Triangle
The houses in the "triangle" section along Lucerne Street on the right are mainly the same, though changes have been made.  Imagine how the residents of those homes in the Sixties felt, having a POW camp just beyond the berm towards their backyard.
Eucalyptus Trees
Gone, too, are the distinctive eucalyptus trees you see in the show, gently waving in the wind.  Those are in the bottom-middle of the older photograph.
Please follow and like us: