So This Is Interesting: People Buy FailingNYTimes Domains to Help The New York Times
Donald Trump's long-running Twitter war against the New York Times is legendary.  His first Tweet in 2012 was somewhat critical:
.@lolojones given a raw deal in @nytimes story–not fair.

— Donald J. Trump (@realDonaldTrump) August 10, 2012
But then 5 months later, a favorable mention about the paper, only because they reported favorably about Celebrity Apprentice:
The @nytimes was very nice in reporting that @CelebApprentice was #1 on all television for "top brand impact, 2012." Thank you!

— Donald J. Trump (@realDonaldTrump) January 24, 2013
His first now-famous catchphrase "failing @nytimes," as best as I can determine, began on November 25, 2015, with this one:
The failing @nytimes should be focused on good reporting and the papers financial survival and not with constant hits on Donald Trump!

— Donald J. Trump (@realDonaldTrump) November 26, 2015
After that, the catchphrase caught fire, with 45 more mentions between that date and May 2, 2017.
FailingNewYorkTimes.com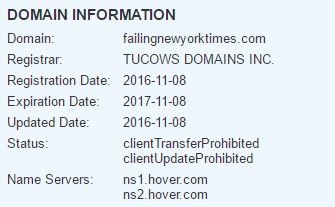 The domain FailingNewYorkTimes.com is privately registered, which means that the public face of the registration is a proxy, a common move to protect identity.  This domain redirects to the New York Times site.  The domain was created on November 8, 2016.
So, my assumption is that this site is at least owned by someone who is friendly to the New York Times, if not the Times itself.
FailingNYTimes.com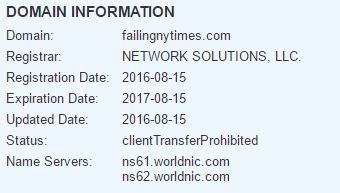 This domain, too, is private.  Strangely enough, it redirects to a September 29, 1988 copy of Spy magazine in which Trump predicts that Spy will not be around a year later.  Spy actually folded ten years later, so I'm not sure what point the domain holder is trying to makre.
TheFailingNewYorkTimes.com
Again, anonymous registrant, but look at where the redirect goes: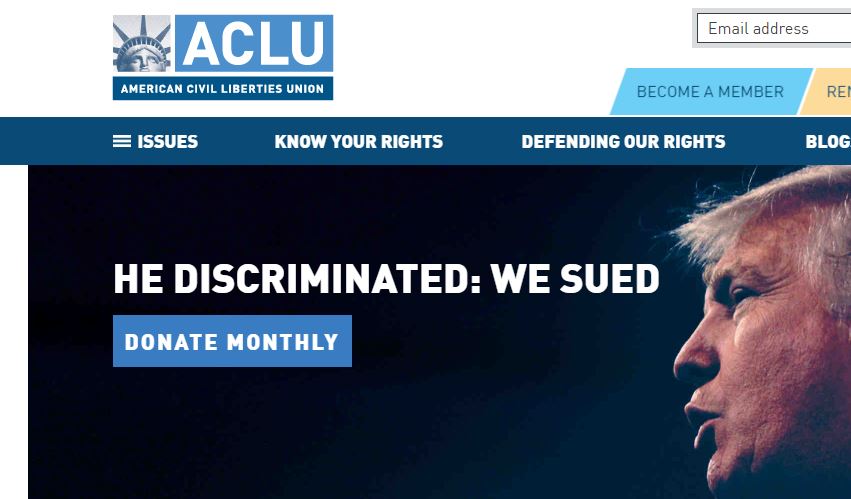 TheFailingNyTimes.com
This one redirects to the New York Times subscription page.