The Real-Life Airflite Cafe from Twilight Zone's "100 Yards Over the Rim"
In Twilight Zone's second season show, "A Hundred Yards Over the Rim" (1961), Christian Horn, the leader of a wagon train from 1847, leaves the party to help his ill son.  What he finds is present-day, early 1960s New Mexico.  The center of the action is the Airflite Cafe.  Recently, I was amazed to learn that the Airflite Cafe is still standing.
Begin with the scene from the show.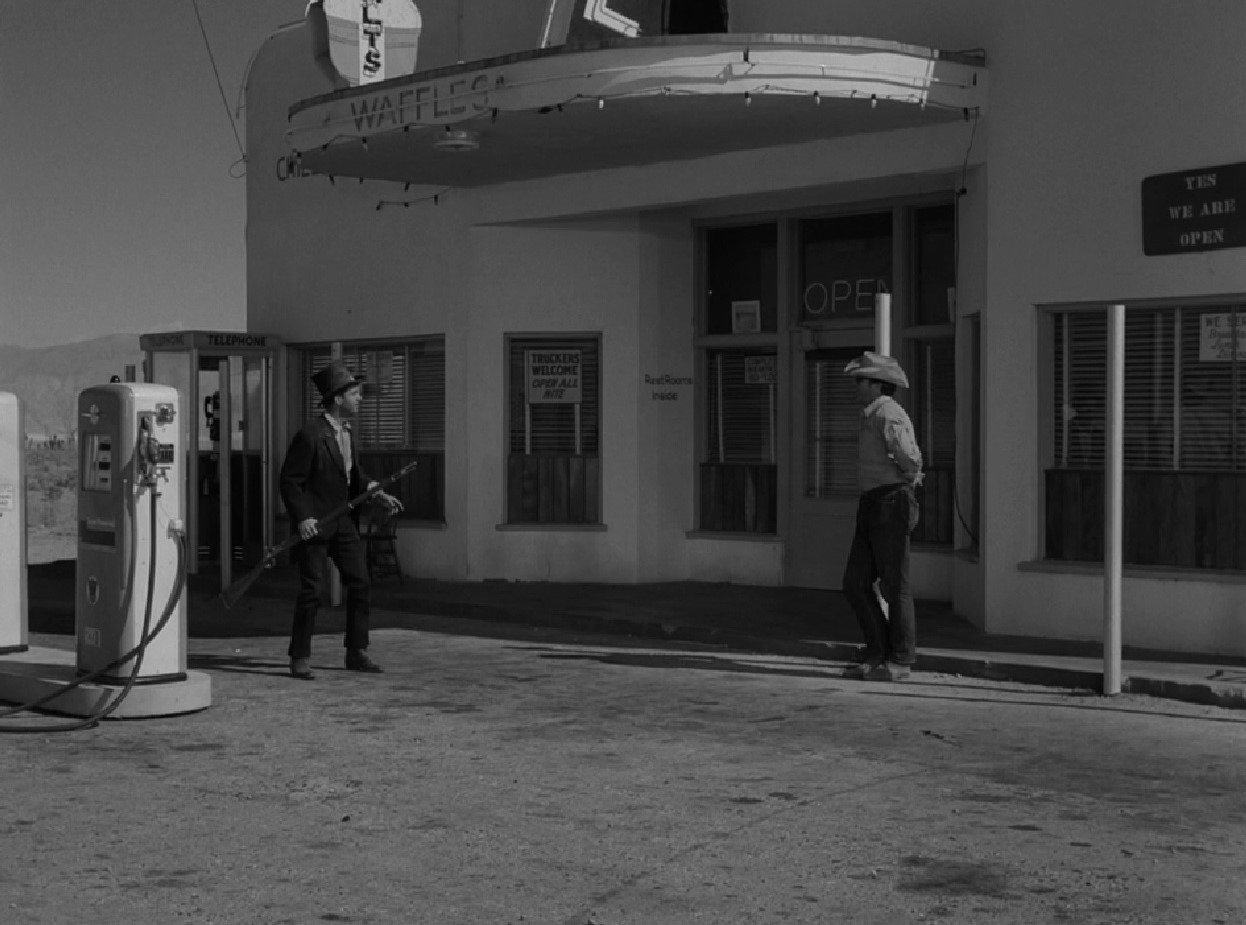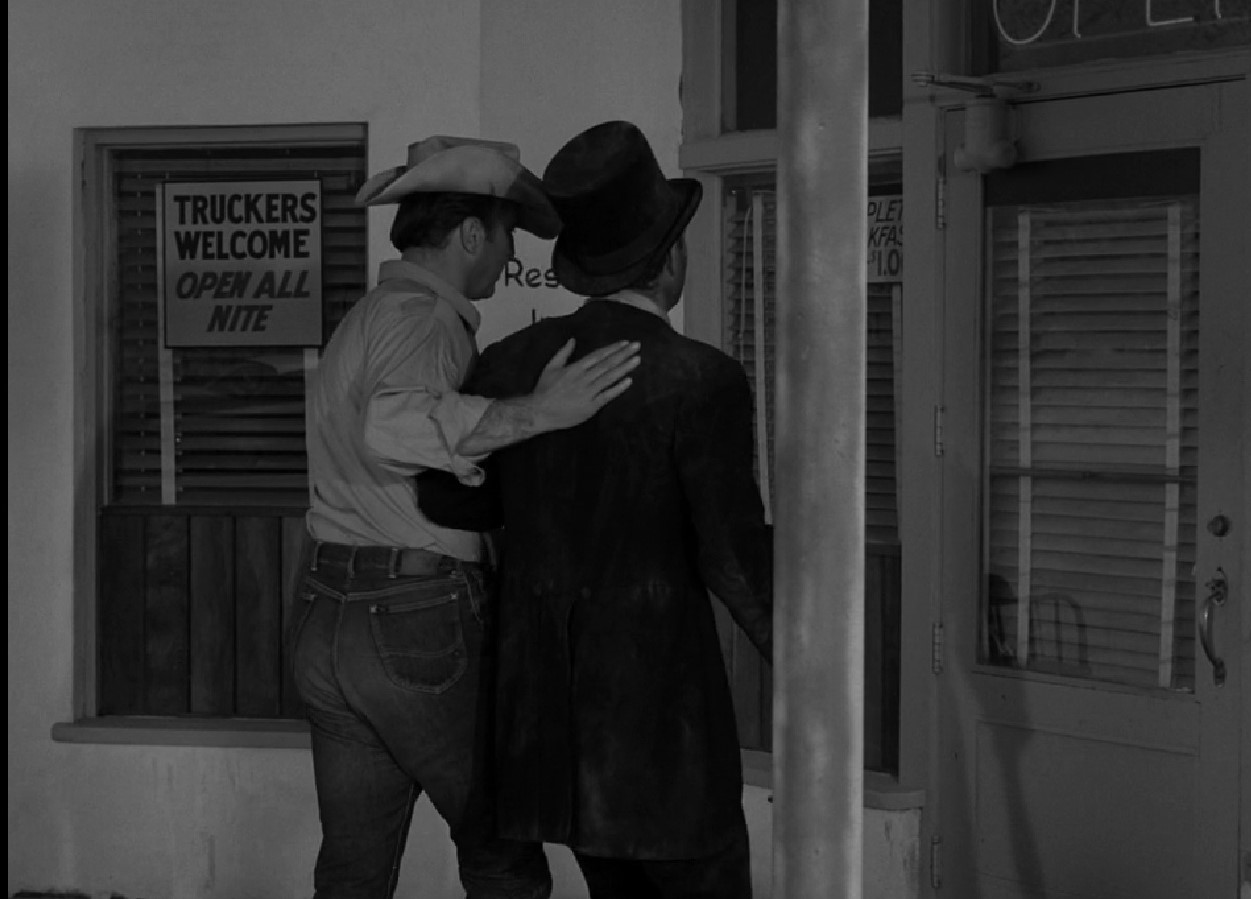 Airflite Cafe Today
Located on the Eastern side of the Sierra Nevada Mountains, just off of US 395, near Olancha and Grant California, its exact address is 2010 S. Hwy 395.  Without a doubt, the building is the same.  You can match the facade–three dormer windows above the door, two on each side, then another two–with the facade in the show.  Then there is the rounded porte cochere that matches.  The wood sidewalk today is likely covering the concrete walkway from the show.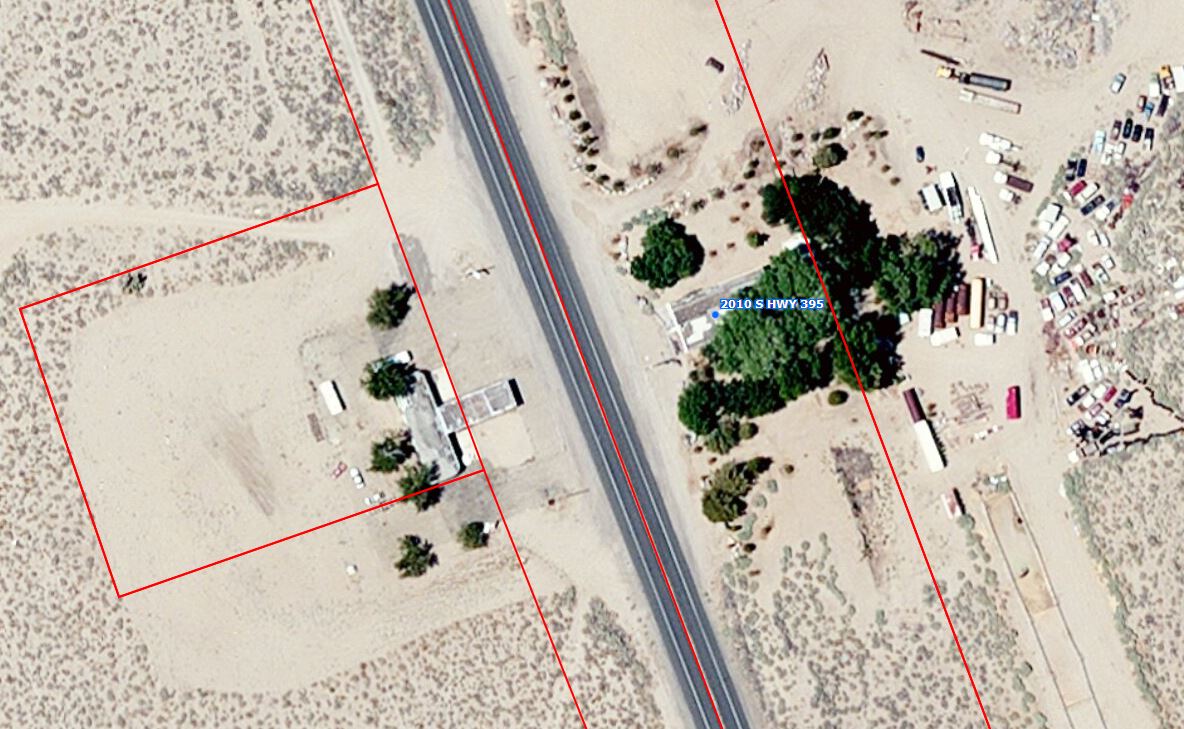 From a CalTrans historic property survey:
The property is a large, single-story commercial building constructed in 1948 as part of John Grant's tourism and highway service developments. Gene Christensen later acquired the building and operated the Southern Inyo Garage and Store. The building is fairly plain, but the curvature of the false front and the pylon evoke a reference to the art moderne style. By 1957, the building was remodeled and converted to the Airflight Café, and eventually became the Stagecoach Inn. The restaurant closed in 1975, after which it was remodeled to serve as a market.
It appears that by December 2022, a CalTrans project called the Olancha Cartago 4 Lane Project will move Hwy 395 a few miles west, effectively cutting off the Airflite Cafe from easy access.
Please follow and like us: