Theodore Marcuse: Character Actor Destined for Greatness, Cut Down in His Prime
You have to be a 1960s TV show geek to know the name.  Mention it in an online forum or a convention and you'll get instant recognition.  Outside of those boundaries, the name falls flat to the ground.
Theodore Marcuse cross-sectioned the entire world of Sixties TV:  Star Trek, Hogan's Heroes, The Untouchables, Voyage to the Bottom of the Sea, Wild Wild West, and on and on.  Many Sixties actors, particularly character actors, were flat and insubstantial.  Not Marcuse.  After watching for a minute or two, you might sit up and take notice of this bald, ballsy, confident, and quite mysterious actor who was destined for greatness but was cut down in his prime by a car accident in 1967.

Theo Marcuse Had Serious Classical Theater Chops
Only 3 weeks before his death, he directed Oedipus Rex at CalTech's Beckman Stage.  Every theater season, he acted at the Ashland (Oregon) Shakespeare Festival.  In 1949, he directed a production of Medea in Honolulu, HI.  Directly after the war, his New York debut was in the role of Dimitrios in Antony and Cleopatra.
Born in Seattle, Not Washington DC?
All records I've found on the Internet list Washington DC as Marcuse's place of birth.  However, I found a "T. Marcuse" birth notice in the August 5, 1920 Seattle Star at Swedish Hospital.  Same person?
Marcuse Served with Distinction During WW II
Marcuse is in the upper row, right side. He served from 1944-1946 aboard the submarine USS Tirante (SS-420).  He was awarded the Silver Star for bravery.
He Corresponded with Famed Poet Robinson Jeffers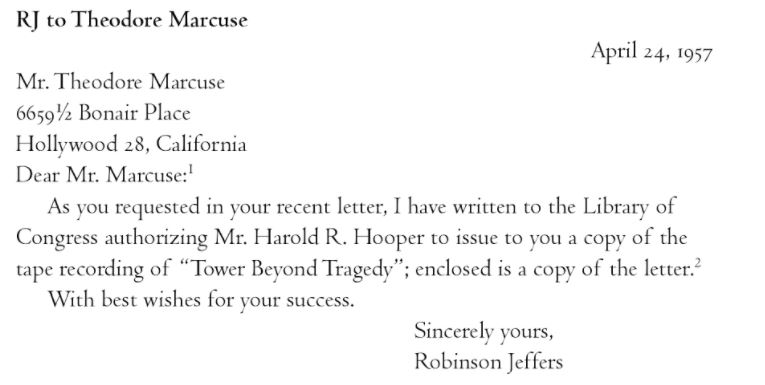 Little Is Known of His Death
Aside from a Pierce Brothers Mortuary death notice, there is a Eureka (CA) Times-Standard article, reading:
Please follow and like us: