Universal Studios 1972: Scenes from a Studio on a Verge of a Boom
With these photos of Universal Studios in 1972, understand the context:  this was the studio at one of its lowest points.  Its big, bustling period of huge stars and directors was well in the past.  Its next boom, the Easy Riders, Raging Bulls period detailed by author Peter Biskind–Jaws, The Sting, American Graffiti–had not yet happened, though it was right around the corner.  Though it was a well-established studio tour and most of it was orchestrated for tourists, a few "real studio" elements did shine through.
Universal Studios Entrance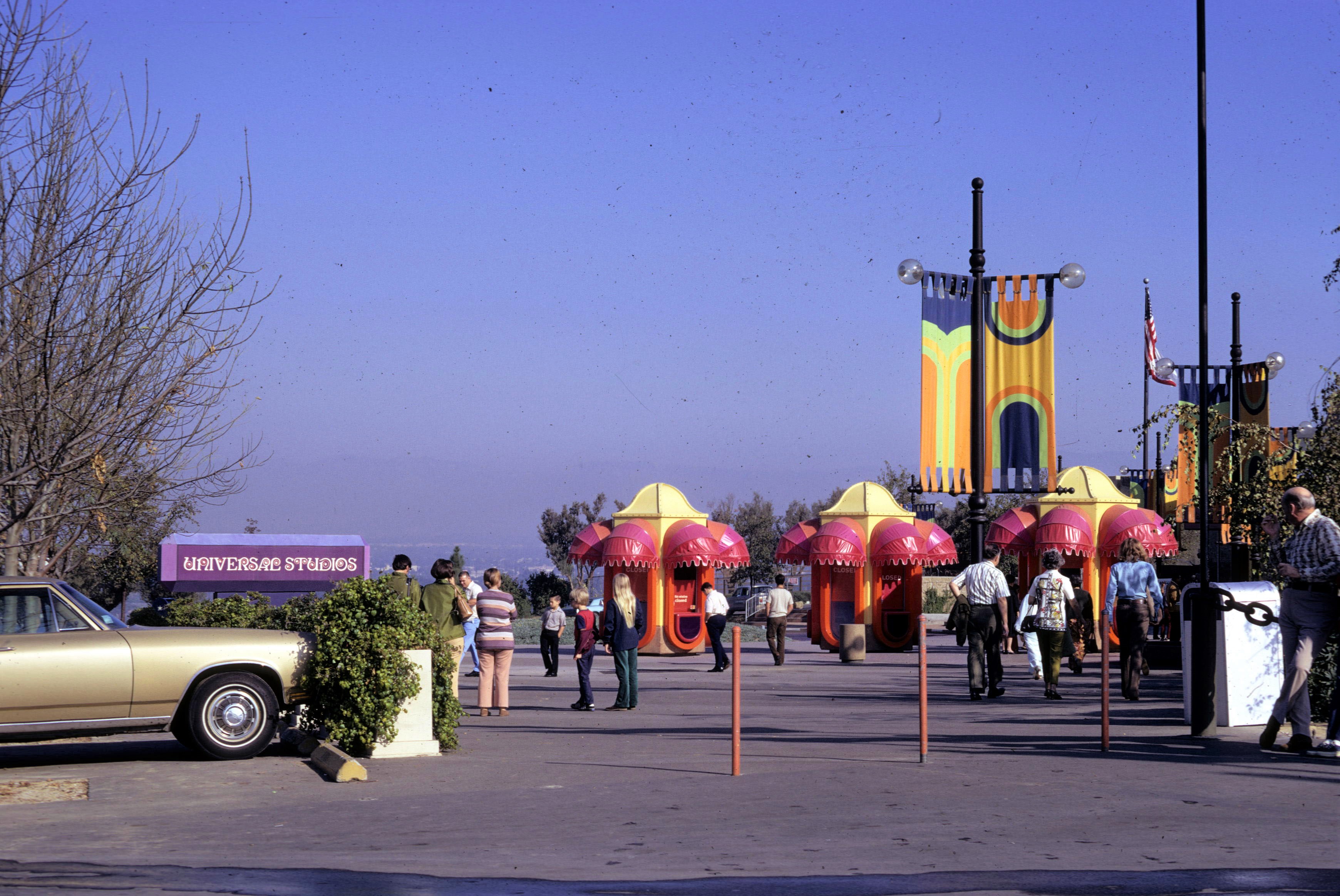 Far quieter than it is today.  Notice that you could park just a few feet away from the ticket booths.
Western Set (for Tourists)
Traditional Westerns were long dead by 1972 (replaced by the anti-Western), notably 1969's True Grit.  But the iconography of the Western still meant something to most people.
Especially the Western Stunt Show
Purely for tourists, the Western stunt show, with blank guns a-firing and stuntmen a-fallin', were a staple of many fake Western towns of that period.
Prop Plaza's Fighter Jet
Prop Plaza was a place for tourists to chill.  All of the props scattered around the plaza were authentic.
Above Universal Studios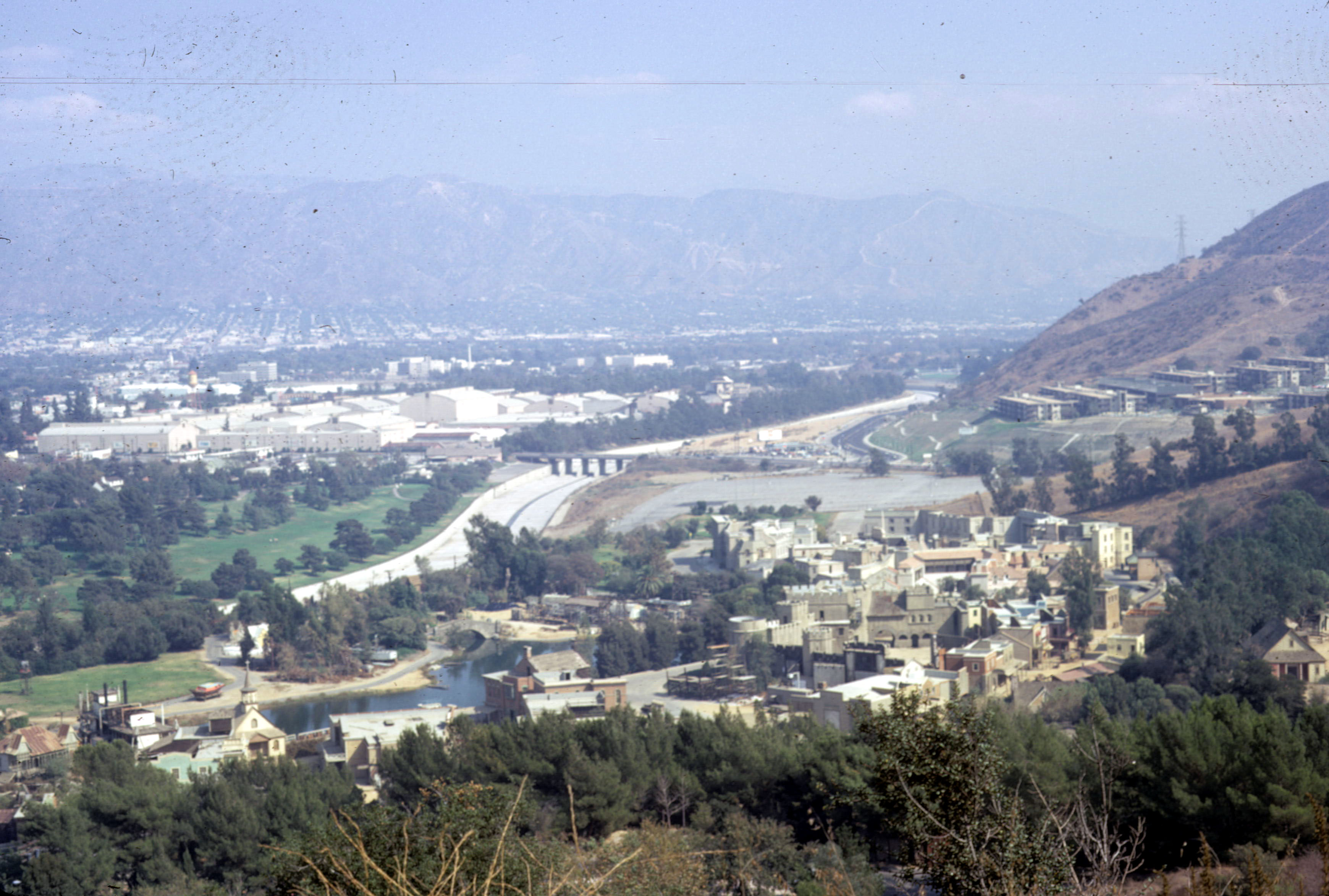 Universal Studios looks nothing like this today.  A fire in 2008 destroyed much of the backlot.
Top View of Universal Studios Backlot and New York Street
A tighter view showing the extensive New York Street backlot at Universal.
Snow-Making Machine and Snow Backdrop
Put together for tourists, this snow backdrop featured a snow-making machine (top).  A wire cylinder rotated, releasing the fake snow.  Almost certainly the backdrop of the snowy scene was used in Universal movies of the past.
Stuntmen Practicing on New York Street
Not a demonstration for tourists, this was a group of stuntmen practicing or rehearsing a scene for a movie or TV show.
Interior Room Set
Likely this was a real interior set that was temporarily available for the studio tour.
Fake Burning House
This fake burning house would catch fire every time a tram passed by.  This was a real set.
Back of the Burning House
Fake Rocks on Prop Plaza
Oversized Telephone, Chair, and Table
Prop Plaza: Giant Books, Scissors, Hand
Titles:  Play It As It Lays, by Joan Didion, Slaughterhouse Five, by Kurt Vonnegut, and a fake novel, Frenzy, referring to the Alfred Hitchcock movie of the same name.
Fake Rain
Fake Snow Scene with Dry California Hills in Background
Seaport and Dock
Sea Port and Dock Set with Wave-Making Machine
OK, maybe not waves exactly–ripples?
Sea Port and Dock Set
Chariot
Please follow and like us: